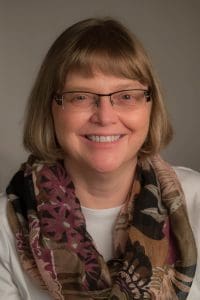 Kathy Stone is the founder and owner of Calgary Photo Solutions. She is a Certified Personal Photo Organizer, Certified Adult Educator, and a member of the Association of Personal Photo Organizers (APPO).
"I've been helping people organize and enjoy their photos and stories and for more than 16 years," says Kathy.  "I love to see the joy people experience when they get their photos out of boxes or off their phones and back into their lives."
Kathy's background includes more than 20 years' experience in training and development, and she has provided training in digital photo organizing and album making to groups and individuals for almost a decade.
"I am comfortable working with you one-on-one, in groups, or on my own to achieve your goals," explains Kathy. "I'm also experienced in recovering water damaged photos, and I helped several families recover their photos after the 2013 floods in Southern Alberta."
 "Photos are meant to be a source of enjoyment, not stress! I want to help you enjoy your photos and stories again."